Following Blockchain Week, there's a number of New York City blockchain events, but one really stands out from others. NYC Enterprise Blockchain & Crypto Summit, being held on July 25th, is a major event bringing top big name speakers from around the globe. This event was completely sold out in Los Angeles earlier this year, and now it comes to the heart of New York!
Held at the Kimmel Center, this conference features two tracks: Enterprise Blockchain and the Crypto Funding Summit, featuring 50+ speakers.
Speakers include Yorke Rhodes, blockchain engineer for Microsoft, Kevin Chen the head IOTA IEN Network, Andrew Levine director at Steemit, Sowmya Gottipati from the media labs at NBC Universal, and more.
You can pick up tickets at BlockchainFuture.com/summit. For an amazing 45% off, use Silicon NYC's special discount code: BCNY45
With such an incredible list of speakers and two tracks, whether your interest lies in crypto or the underlying technology behind it, the blockchain, the insights from this conference will be invaluable and we're definitely looking forward to it.
The expertise that is being brought with it will be invaluable for every attendee, including enterprise, businesses, venture capitalists, startup owners, and crypto and ICO enthusiasts.
Enterprise Blockchain recognized the success and buzz surrounding the NYC blockchain community, and so they decided to bring their one of a kind events to New York City for one day only. Sponsors include ICOBazaar.com and ICOHolder.com, two of the internet's biggest crypto names.
There will also be networking sessions and break away groups to connect you with blockchain and cryptocurrency innovators and make sure you get the most from your conference.

Here are just some of the 50+ speakers that will be providing insights, advice, and knowledge at NYC Enterprise Blockchain & Crypto Summit:
Yorke Rhodes – Blockchain Engineering at Microsoft Corporation, Program Manager on Microsoft Blockchain Engineering team, he drives strategy across the company. He has worked in industry enterprises such as Microsoft, IBM, and Goldman Sachs Investment Bank.
Kevin Chen – Head of IOTA IEN Network, IOTA is a revolutionary new transactional settlement and data transfer layer for the Internet of Things. It's based on a new distributed ledger, the Tangle, which overcomes the inefficiencies of current Blockchain designs and introduces a new way of reaching consensus in a decentralized peer-to-peer system.
Andrew Levine – Director at Steemit, which processes more transactions than most blockchains combined and steemit.com is the largest social network on a blockchain with over 1,000,000 users. Andrew is a core member of the team and has been heavily involved in much of the business, gaining rare insights into this entirely new sector.

Sowmya Gottipati – Vice President, Media Labs at NBCUniversal Inc, Sowmya drives technology innovation and helps deliver business solutions enabled by emerging technologies with particular emphasis on developing new innovative business models for NBCUniversal.
Cherie Aimee – Director of Communications at ShipChain, isranked #6 of the top 100 women in blockchain. ShipChain raised $30MM in private sale and is building a blockchain-based solution to unify the global freight and logistics industry. Cherie's one simple mission is to impact 1 billion lives through community and innovation. She's been featured by Forbes, ABC, Thrive Global, and Influencive.
Obreahny O'Brien – Solution Leader for Blockchain and DLT Strategy at Ernst & Young, the lead business solution architect for EY's FSO blockchain team. In her role, Obreahny brings together multi-sector teams to develop enterprise focused business applications, consider and minimize risk and regulatory implications, and advise client executives on innovation strategies.
Tom Tiedemann – Vice President in Blackstone's Global Equity, prior to joining Blackstone in 2015, Mr. Tiedemann held various leadership roles at Merrill Lynch in the U.S. Wealth Management and Private Banking and Investment Group.

Jeff Ramson – Founder and CEO of PCG Advisory Group, one of the largest financial advisory firms in NYC. PCG Advisory has advised clients such as MoviePass, Syndax, VeriToken, Augmate, and over 60 others.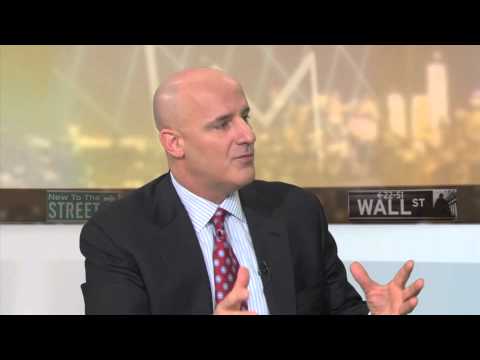 Jeff Koyen – CEO of 360 Blockchain, a publicly traded Canadian blockchain company that invests in blockchain enterprises.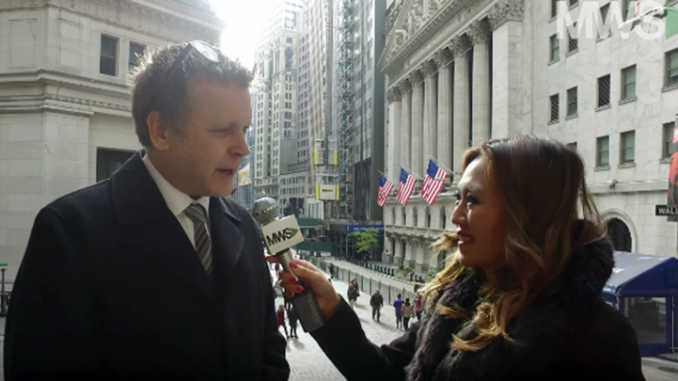 Peter Borovykh – Blockchain Solutions Architect at BlockchainDriven, one of New York City's premier blockchain consultancy firms. He is a quant who has created his own groundbreaking algorithmic trading strategies based on quantifying the market sentiment and leveraging the emotion of market participants. Author of the "Blockchain Applications in Finance", Peter has been featured in Fortune, Forbes, Yahoo Finance, Bitcoinist and more.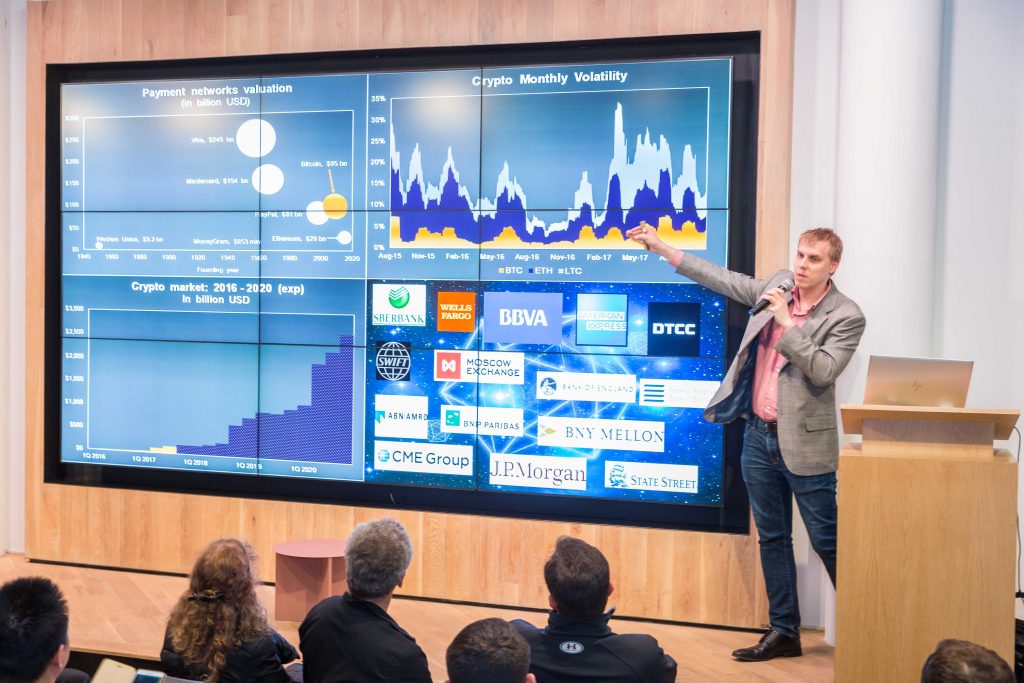 Camille Landau – CEO of OmniSparx, a blockchain company that is looking to be the catalyst that makes cryptocurrency an extraordinary tool for our future.
Nithin Eapen – CIO of Arcadia Crypto Ventures, a crypto investment company that has invested in more than 20 cryptocurrency projects.
Scott Lynn – CEO of Masterworks, a unique blockchain platform that enables everyone to invest in some of the most iconic and important artworks in the world.
NYC Enterprise Blockchain & Crypto Summit is taking place at the Kimmel Center, one of the most iconic buildings in New York City, and will allow you to network with the most important and successful in the NYC blockchain community.
Tickets will probably go really fast, so reserve your spot at BlockchainFuture.com/summit. For an extra 45% off, use Silicon NYC's special discount code: BCNY45